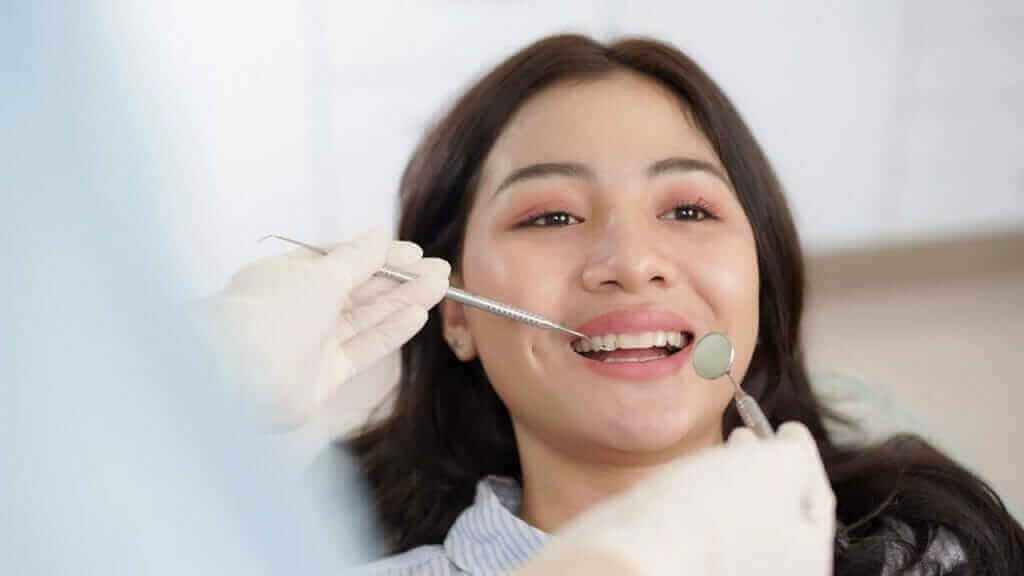 Your IMI dental clinic – Gingivitis is an inflammation of the gums, usually caused by a bacterial infection.
If left untreated, it can become a more serious infection known as periodontitis.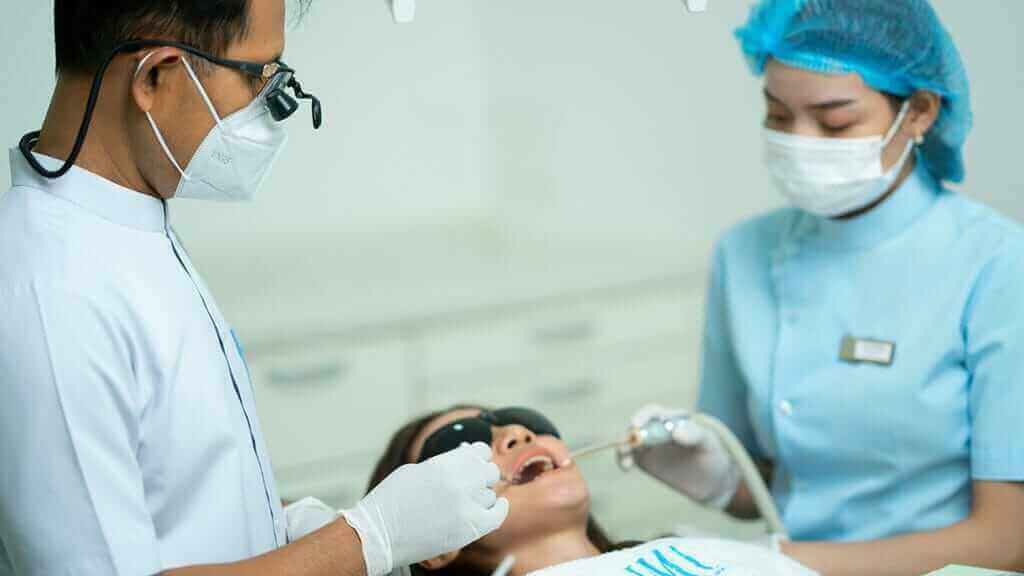 Tooth extraction is performed by a dentist and is a quick outpatient procedure with either local, general, intravenous anesthesia.
Removing visible teeth is a simple extraction.
A composite filling is made from a tooth-colored resin material, designed to make a filling look more natural.
It is a mixture of resin and filler, and the proportions can be adjusted as needed for strength.
Think of "deep scaling" as deep cleaning.
In deep scaling, a dentist removes plaque and tartar on teeth below the gum line from the pocket area between the teeth and gums that forms when inflammation is present.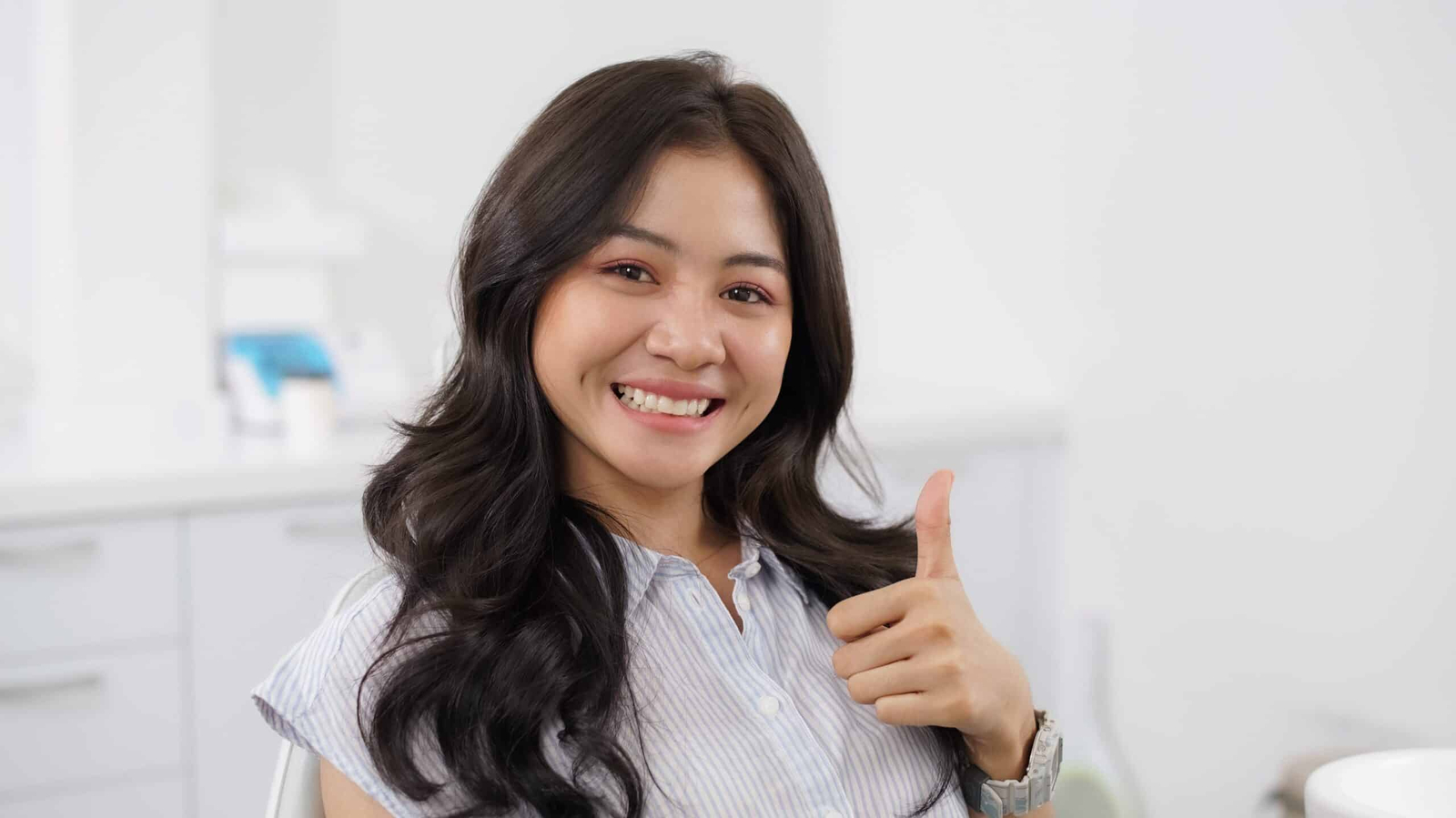 Dental fissure sealants are a protective layer applied on the chewing teeth (the molars) to reduce tooth decay.
Applying a sealant is quick and painless and can be done by your dental practitioner.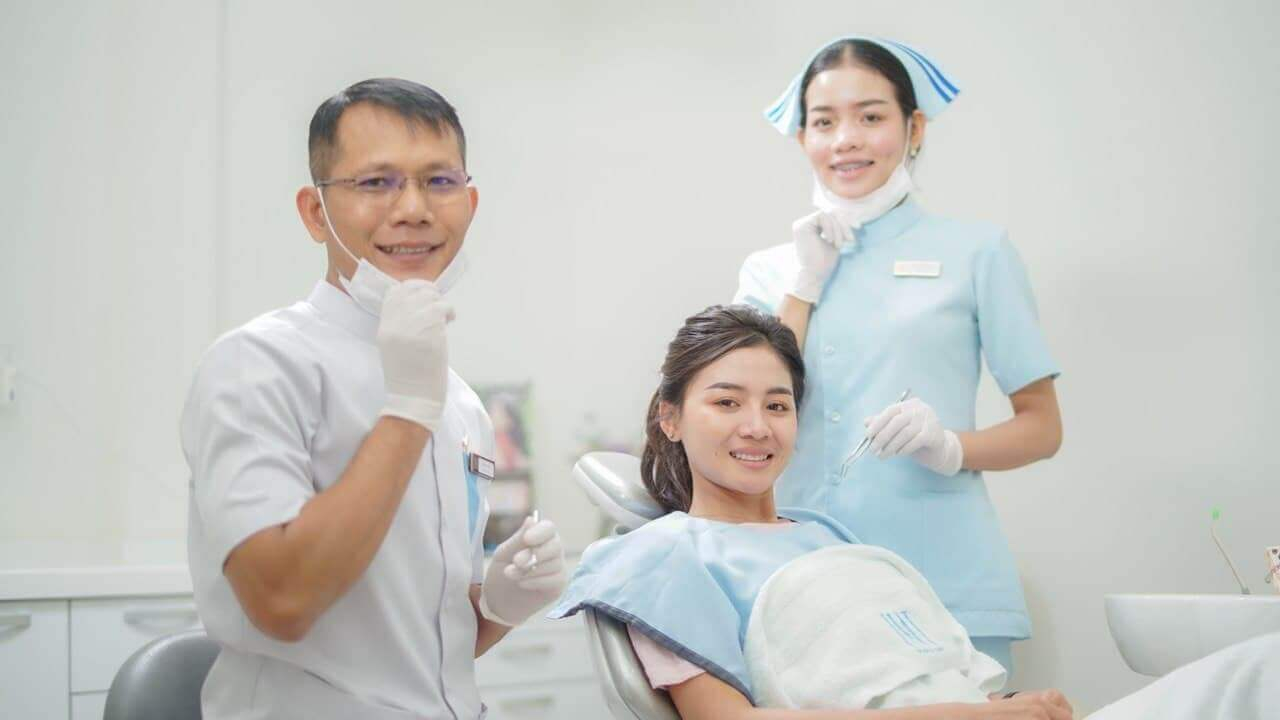 According to dental professionals, the best whitening results come from take-home kits distributed by dentists.
In-office teeth whitening is performed by trained dental professionals, ensuring safe and reliable whitening results.
Your dental clinic in Cambodia located in Phnom Penh is open 7 days a week, book online
Veneers

Dental veneers  are wafer-thin, custom-made shells of tooth-colored materials designed to cover the front surface of teeth to improve your appearance.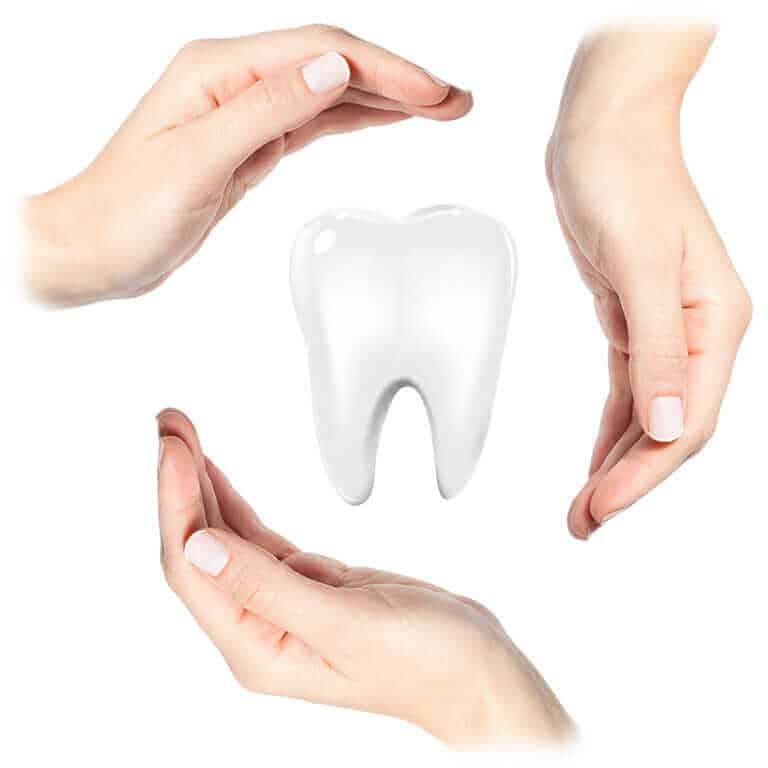 Crown and Bridge Work

The crown and bridges are attached to the teeth like a "cap" that sits and glues over a damaged tooth.

Fluoride Vanish

Fluoride varnish is a dental treatment that can help prevent tooth decay, slow it down, or stop it from getting worse.
Technology at your service!
Welcome to IMI DENTAL CLINIC Cambodia in Phnom penh ! Get a Free Online Check-up…
– Simply send videos and explain your teeth problem
– We will send you back our PROFESSIONAL advice.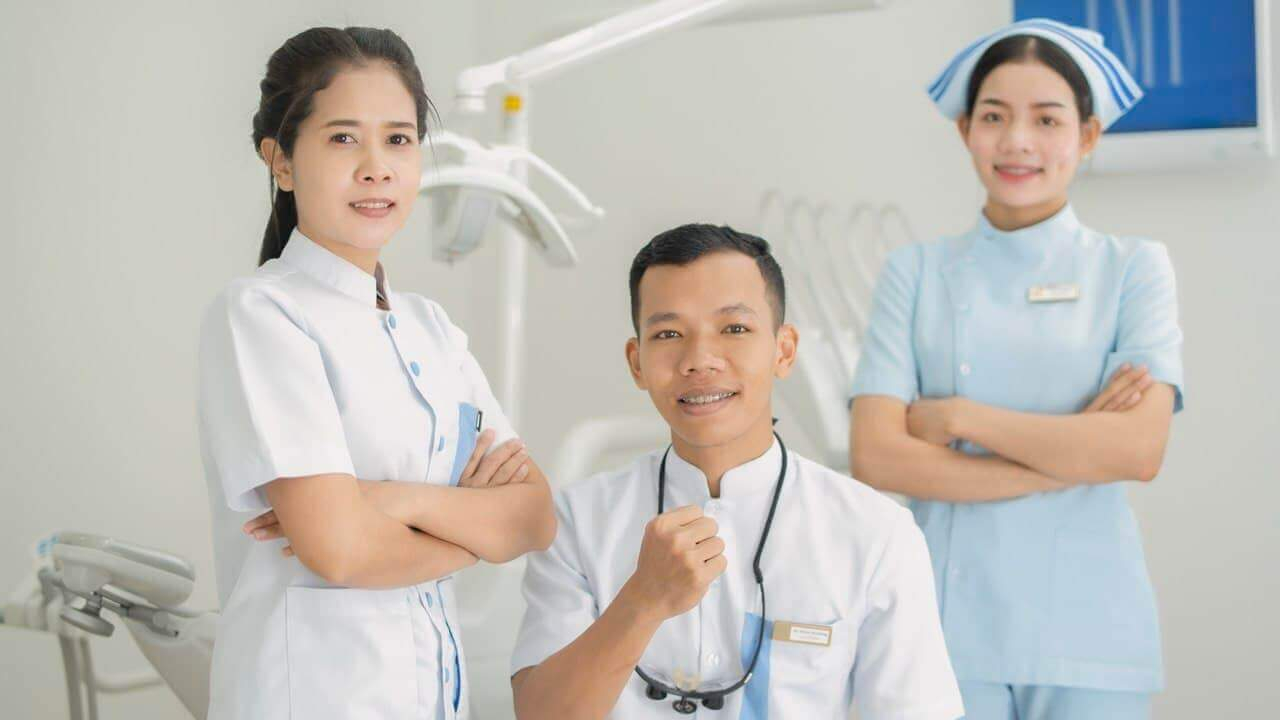 IMI DENTAL CLINIC - Dental Consultation
This is a scheduled visit to a dental expert to better understand the different issues surrounding dental care and how they can be improved.
It is important to have all the details that a dental patient should understand during the process.
Great overall experience from start to finish, friendly staff and results are amazing. Have recommended to all friends and colleagues
Recently had 6 composite bonds completed at the clinic and I am so happy with the results. I have a whiter, straight and wider smile and it's made me feel so much more confident. Would highly recommend
A fantastic clinic and a great team. Professional and personable and they give an exemplary level of customer service.
The best decision I made to go to IMI Dental completely changed my smile. I cannot recommend them highly enough in Cambodia. The Best dental clinic in phnom penh.
I have had my wisdom tooth successfully extracted by Dr.Khot My. I can rate my experience as 5/5: the team was super confident and careful with what seemed to me a not-so-easy task. The whole operation lasted for about 1,5 hours. Thanks you so much.
I traveled far to Cambodia on a Dental Tourism excursion, I was highly recommended to try IMI in Phnom Penh, and so glad I did, I had 6 Veneers completed in Dental Care – IMI is the ones. Thank you all.