Your IMI dental clinic – Gingivitis is an inflammation of the gums, usually caused by a bacterial infection.
If left untreated, it can become a more serious infection known as periodontitis.
Tooth extraction is performed by a dentist and is a quick outpatient procedure with either local, general, intravenous anesthesia.
Removing visible teeth is a simple extraction.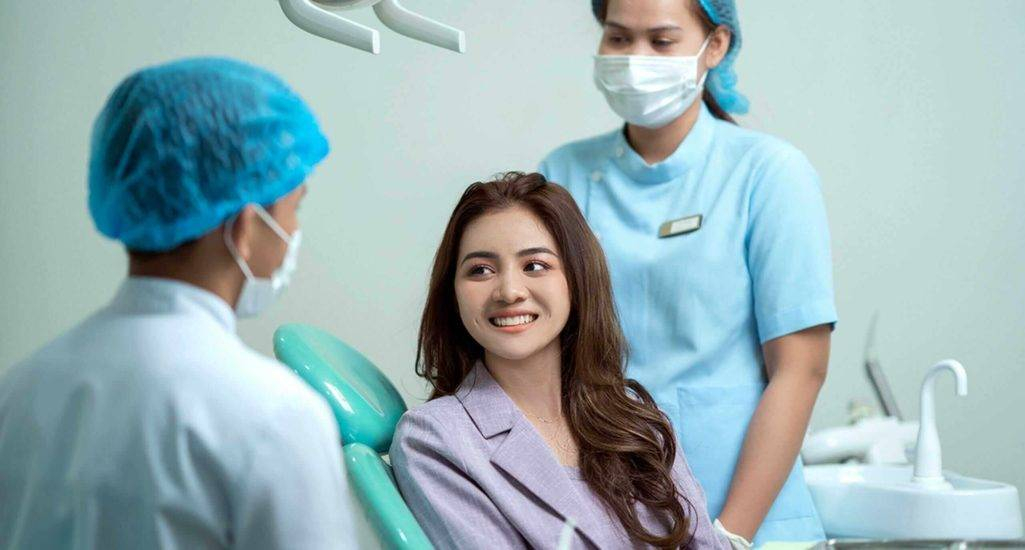 A composite filling is made from a tooth-colored resin material, designed to make a filling look more natural.
It is a mixture of resin and filler, and the proportions can be adjusted as needed for strength.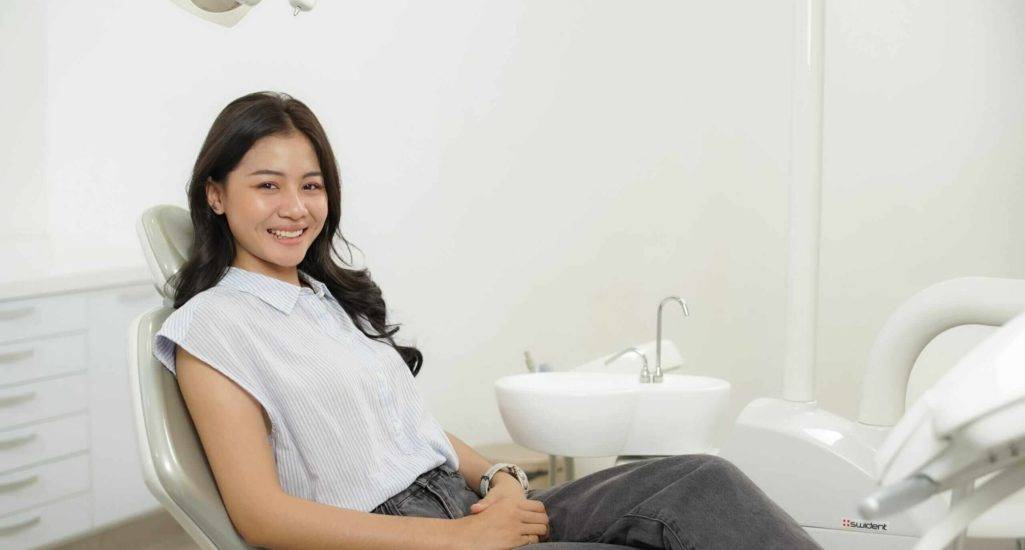 Think of "deep scaling" as deep cleaning.
In deep scaling, a dentist removes plaque and tartar on teeth below the gum line from the pocket area between the teeth and gums that forms when inflammation is present.
Dental fissure sealants are a protective layer applied on the chewing teeth (the molars) to reduce tooth decay.
Applying a sealant is quick and painless and can be done by your dental practitioner.
According to dental professionals, the best whitening results come from take-home kits distributed by dentists.
In-office teeth whitening is performed by trained dental professionals, ensuring safe and reliable whitening results.
Your dental clinic in Cambodia located in Phnom Penh is open 7 days a week, book online
Veneers

Dental veneers  are wafer-thin, custom-made shells of tooth-colored materials designed to cover the front surface of teeth to improve your appearance.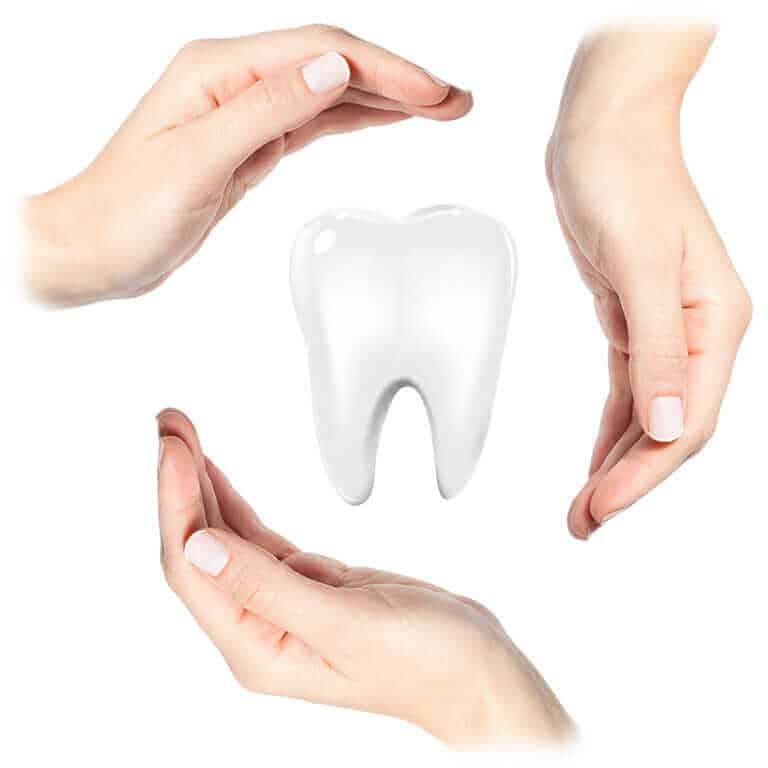 Crown and Bridge Work

The crown and bridges are attached to the teeth like a "cap" that sits and glues over a damaged tooth.

Fluoride Vanish

Fluoride varnish is a dental treatment that can help prevent tooth decay, slow it down, or stop it from getting worse.
Technology at your service!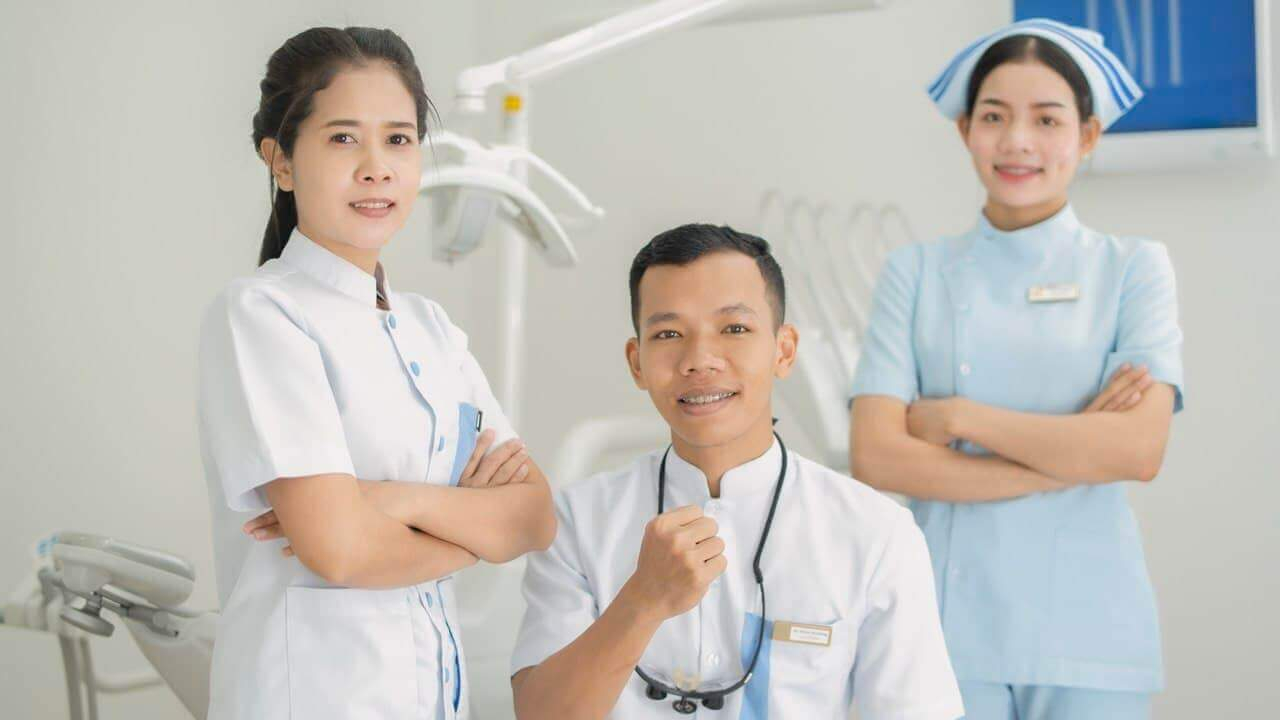 IMI DENTAL CLINIC - Dental Consultation
My family uses this dental office. It has been wonderful. Dr Keiko is thorough, professional, and caring. Dr Piseth, the orthodontist has been great as well… and right on target for what was planned back home before our move. Overall the office is clean, accessible, and comfortable; while also state-of-the-art and modern.
I have had my wisdom tooth successfully extracted by Dr.Khot My. I can rate my experience as 5/5: the team was super confident and careful with what seemed to me a not-so-easy task. The whole operation lasted for about 1,5 hours. Thanks to the stiches I fully recovered in a few days without any major swelling or pain.
Dr. PECH Leakhena and her team saw my wife and I and we received treatment here and we are very impressed with the dental work we have received. Highly recommend for anyone, Fillings, Whitening, Retainer and Crowns we had it all! They are fantastic and highly professional.